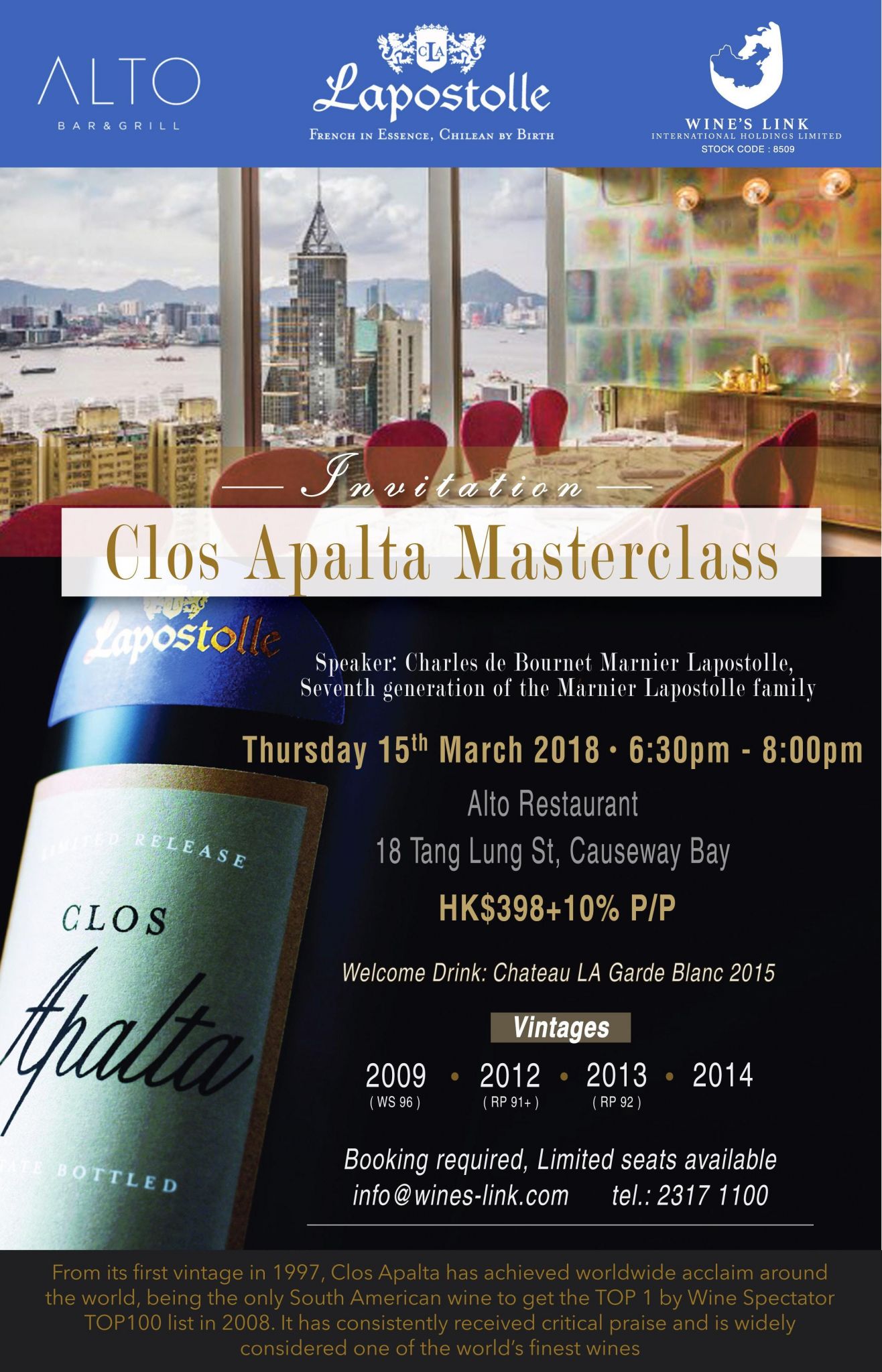 Clos Apalta Masterclass
From its first vintage in 1997, Clos Apalta has achieved worldwide acclaim around the world, being the only South American wine to get the TOP 1 by Wine Spectator TOP100 list in 2008. It has consistently received critical praise and widely considered one of the world's finest wines.
Welcome Drink: Chateau La Garde Blanc 2015
Vintages:
Clos Apalta 2009 (Wine Spectator – 96pts)
Clos Apalta 2012 (Robert Parker's Wine Advocate – 91+pts)
Clos Apalta 2013 (Robert Parker's Wine Advocate – 92pts)
Clos Apalta 2014 (James Suckling – 100pts)
Booking required. Limited seats available
For more info, please contact at info@wines-llink.com or by phone +852 2317 1100.