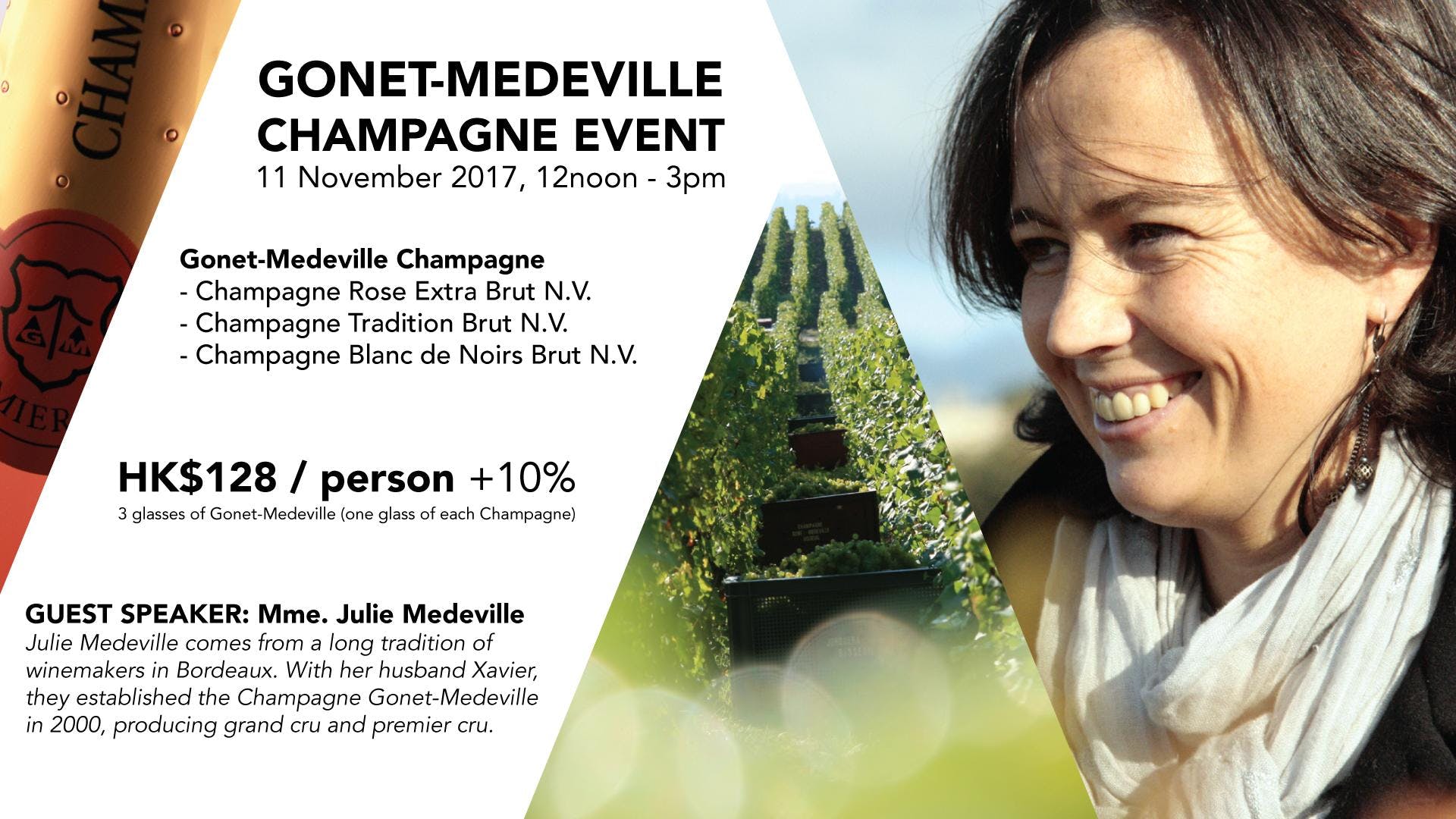 On Saturday 11 November from 12noon to 3pm, Le Bistro Winebeast will host a Gonet-Medeville Champagne Tasting Event. Enjoy, 3 glasses of Gonet-Medeville (one glass of each Champagne) for HK$128 / person +10%.
Gonet-Medeville Champagne (1) Champagne Rose Extra Brut N.V. (2) Champagne Tradition Brut N.V. (3) Champagne Blanc de Noirs Brut N.V.
GUEST SPEAKER: Mme. Julie Medeville Julie Medeville comes from a long tradition of winemakers in Bordeaux. With her husband Xavier, they established the Champagne Gonet-Medeville in 2000, producing grand cru and premier cru.