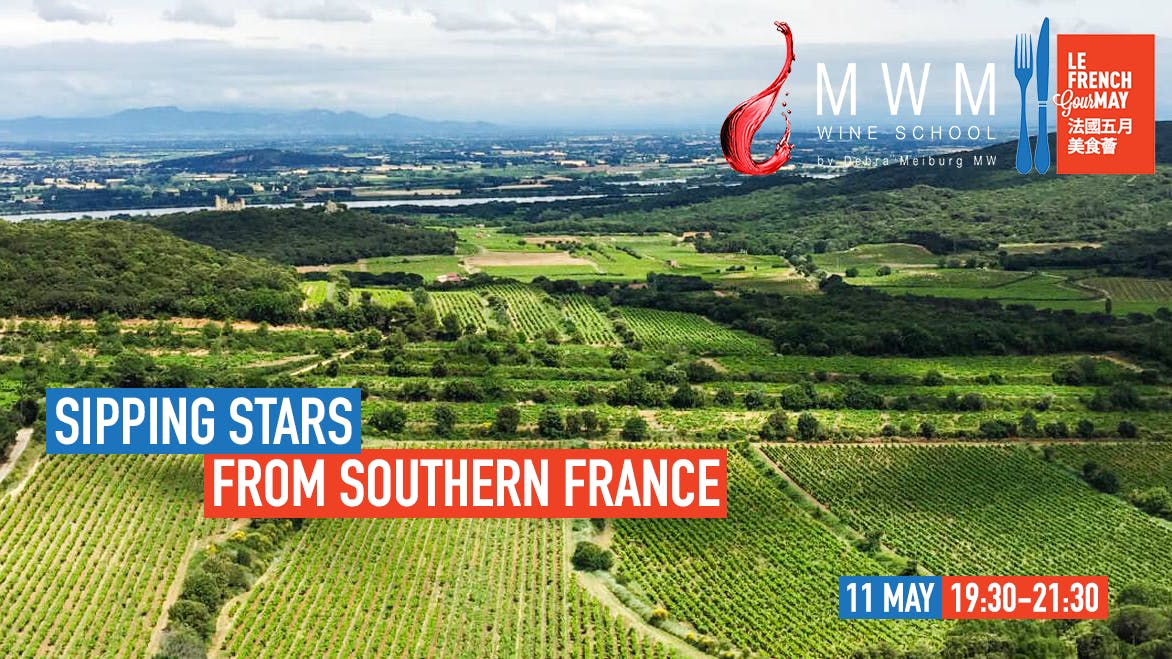 To Celebrate Le French GourMay, join a very special workshop hosted by Debra Meiburg MW, the Founder and Dean of MWM Wine School.

Did you know that Provence is the oldest wine producing region of France?
Did you know that 95% of all wines in the Rhone come from the Southern Rhone?

Learn fun facts like this and more in an interactive and entertaining workshop as Debra guides us on a tasting through the neighbouring regions of Provence and the Rhone.
11 May 2018 | 19:30-21:30
Course fee: HK$680 (MWM School Alumni: HK$600)
Enquiry: school@mwminternational.com