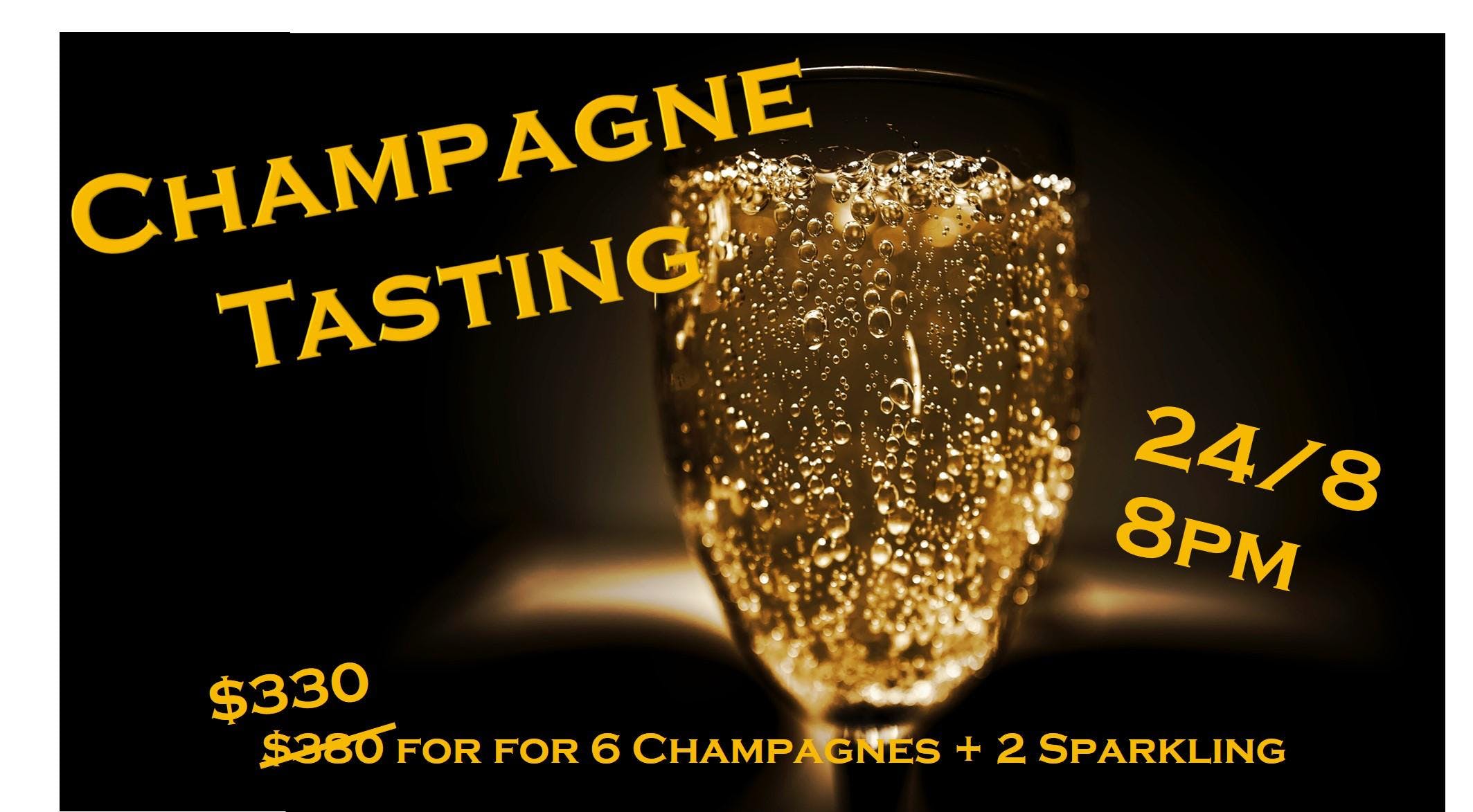 【Attention: Early Bird Discount: Only $330 (1 Ticket); $600 (2 tasters discount)】
Everyone say Champagne! Did everyone know Champagne? Why do we say Champagne is GOOD? From the label? Or the price behind the label? So taste it to see what is Champagne. C&S Start this time bring 6 Champagne to you, including the expensive vintage Champagne & five other NV. We also have French Crémant for comparison.
Bottle Tasting:
Veuve Clicquot Vintage Brut 2008
Delamotte Brut NV (The Sister-house of the highly-prized Champagne Salon)
Piper-Heidsieck Brut NV (Famous RM house)
Cattier Brut Icône NV (Not heard this House? It is the house of Armand de Brignac. YES!!! The Armand A logo on the Champagne, it is from Cattier)
Bauget Jouette Carte Blanche NV
Didier Chopin Brut NV
Roche Lacour Cremant de Limoux Vintage 2015
Rene Mure Cremant D'Alsace Cuvee Prestige NV
Relax~ Enjoy~ No Selling of products~ Meet new friends~
Please leave your phone no. for confirmation. Payme to 6359 5499 after confirmation to reserve the seat. The event will be held in a room of a Club House at Cheung Sha Wan (5 mins from MTR station by walk). Please wait at Cheung Sha Wan MTR station at 7:45 pm. By attending our event, you understand that you may be photographed.
#wine #tasting #Champagne