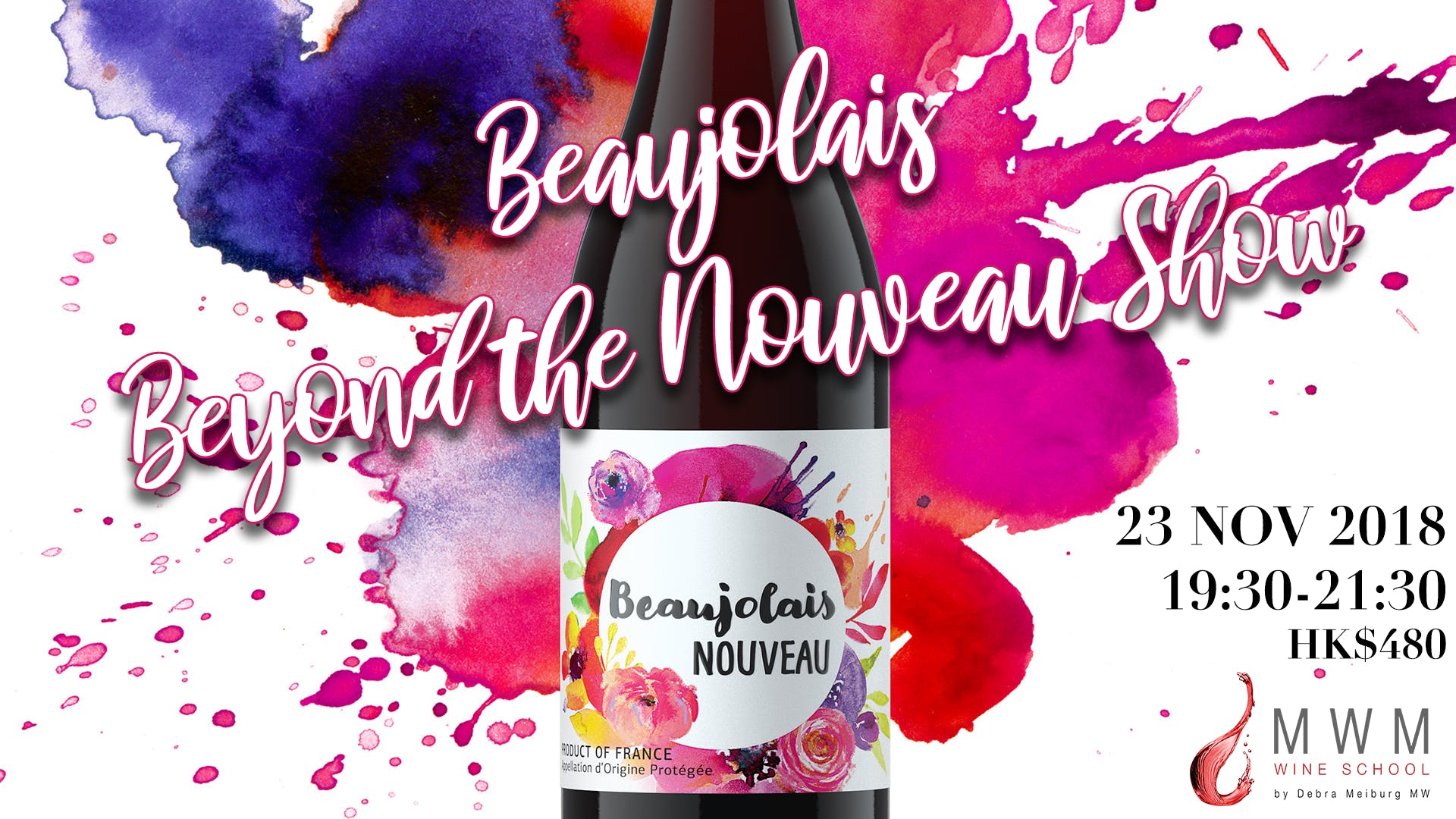 BEAUJOLAIS, BEYOND THE NOUVEAU SHOW
While Beaujolais Nouveau is the most famous wine from Beaujolais, the region's cru wines are the most prized.  Beyond a November party wine, Beaujolais has beautiful floral notes, high natural acidity and low tannins – and is actually a cousin of Pinot Noir.
Discover more about the village and cru wines from Beaujolais, key characteristics about the region, and its Gamay grape.  And, well, 'tis the season, so we'll taste and toast with nouveau too, but of course!


23 Nov 2018 | 19:30-21:30
Course fee: HK$480 (MWM School Alumni: HK$400)