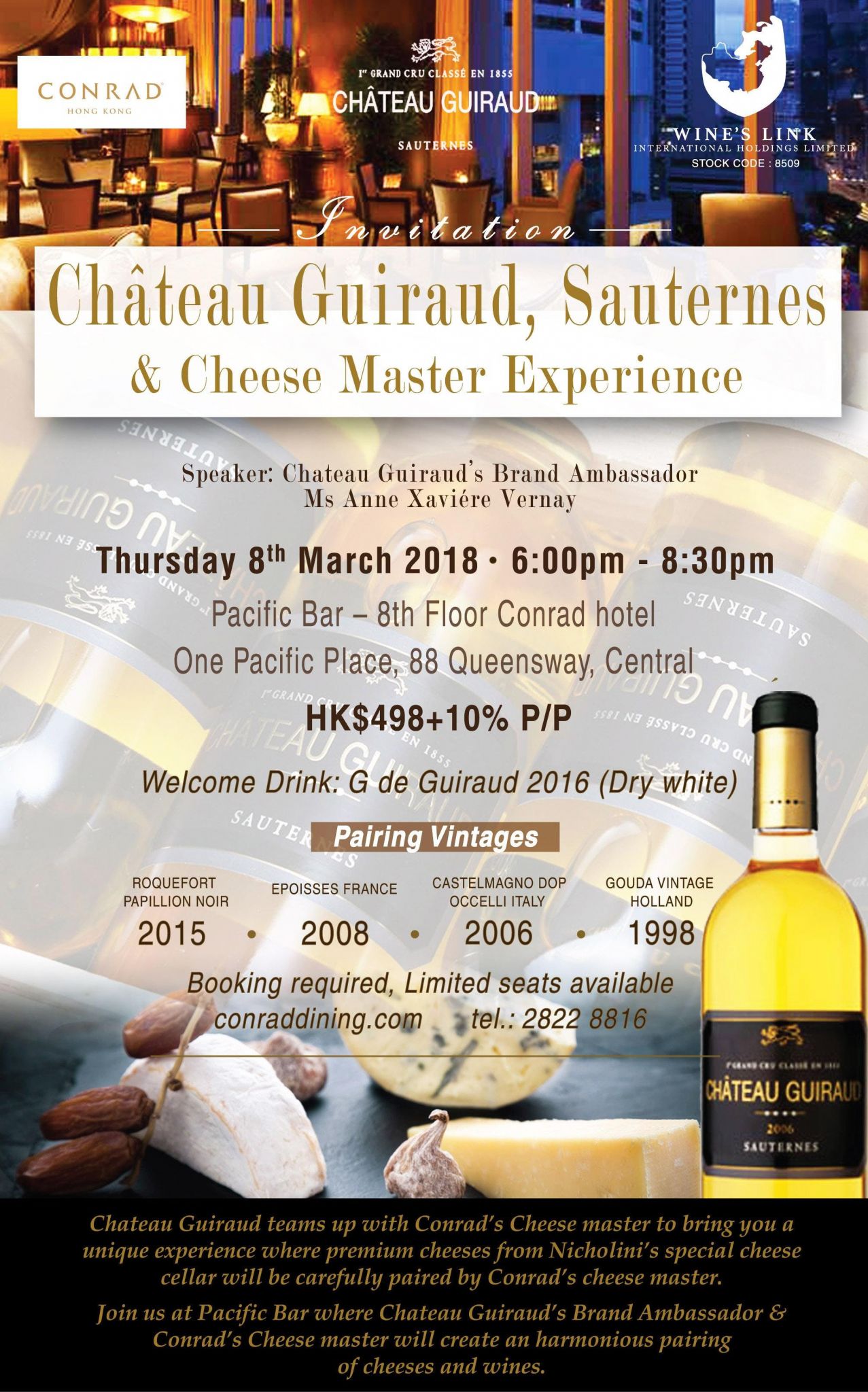 Château Guiraud teams up with Conrad's Cheese master to bring a unique experience where premium cheeses from Nicholini's special cheese cellar will be carefully paired by Conrad's cheese master.
Join us at Pacific Bar where Chateau Guiraud's Brand Ambassador, Ms. Anne Xaviére Vernay & Conrad's Cheese master will create a harmonious pairing of cheese and wines.
Speaker – Ms. Anne Xaviére Vernay
Welcome Drink: G de Guiraud 2016 (Dry White)



      

Château Guiraud 2015, Sauternes pairing with Roquefort Papillion Noir




      Château 

Guiraud 2008, Sauternes pairing with

Epoisses France




      Château 

Guiraud 2006, Sauternes pairing with Castelmagno DOP Occelli Italy




      Château 

Guiraud 1998, Sauternes pairing with Gouda Vintage Holland



Ticket Fee: HK$498 + 10%
Booking required. Limited seats available
For more info, please email to info@wines-link.com or call +852 2315 6232.