Discover Wine & Spirits from Italy
23 May, 2022

-

22 June, 2022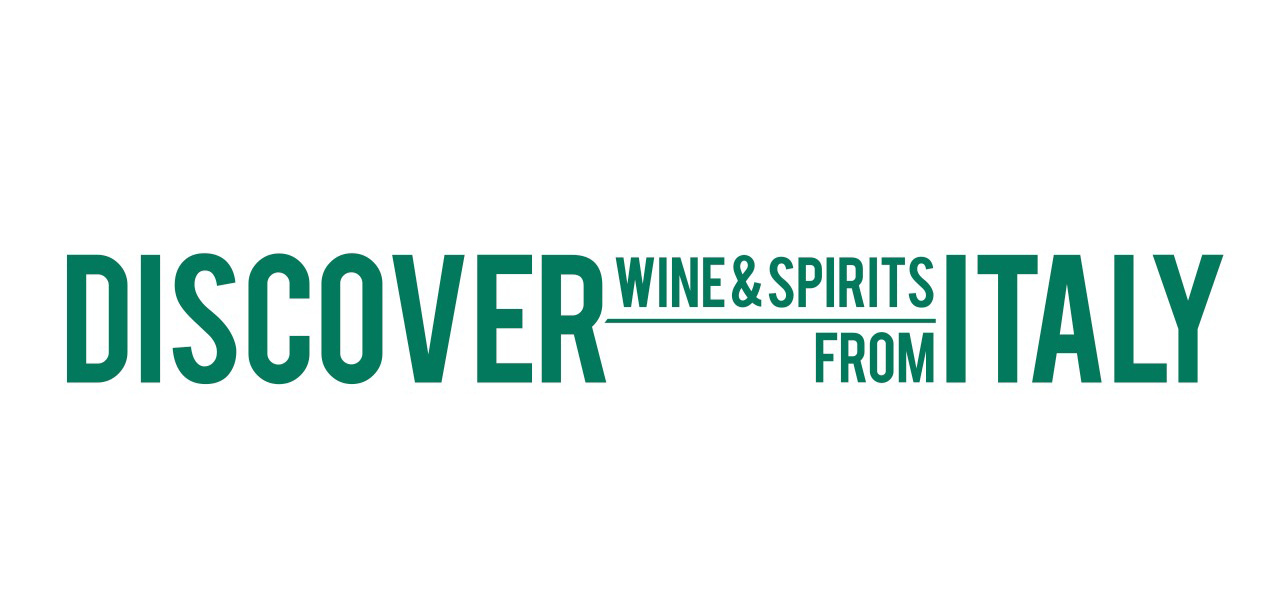 探索意大利葡萄酒及烈酒
DISCOVER WINE & SPIRITS FROM ITALY
首次舉辦的意大利主題體驗館將於時代廣場隆重開幕遊歷二十個意大利獨特產區
The First Edition of Italian Experience Store Proudly Debuts at Times Square Explore Twenty Unique Regions of Italy
首次舉辦的 DISCOVER ITALY 將會帶領大家來一趟意大利之旅,了解意大利各大產區的葡萄酒、烈酒和食物配搭。DISCOVER ITALY涵蓋來自意大利全部產區多達300多款葡萄酒和烈酒(並分成兩個階段)。顧客猶如置身於意大利,探索當地複雜多變的葡萄酒和烈酒。
The first edition of DISCOVER ITALY offers a variety of cultural experiences in the theme of Italian wine, spirits and food pairing ideas. Located at one of the most prestigious shopping hubs in town, DISCOVER ITALY will cover over 300 wines and spirits from all 20 regions of Italy in 2 phases. Visitors can explore a diverse variety of wines and spirits while immersing themselves in the Italian atmosphere.
DISCOVER ITALY 體驗館
日期 Date: 23 MAY - 22 JUNE 2022
地址 Address: 香港銅鑼灣時代廣場 B1
B1, Times Square, Causeway Bay, HK
營業時間 Opening Hours: 11:00am - 8:00pm (Monday - Sunday)
第1階段 Phase 1 - 意大利北部 Northern Italy (23 May – 6 Jun)
第2階段 Phase 2 - 意大利中部和南部 Central & Southern Italy (7 Jun – 22 Jun)
入場 Admission: 免費 Free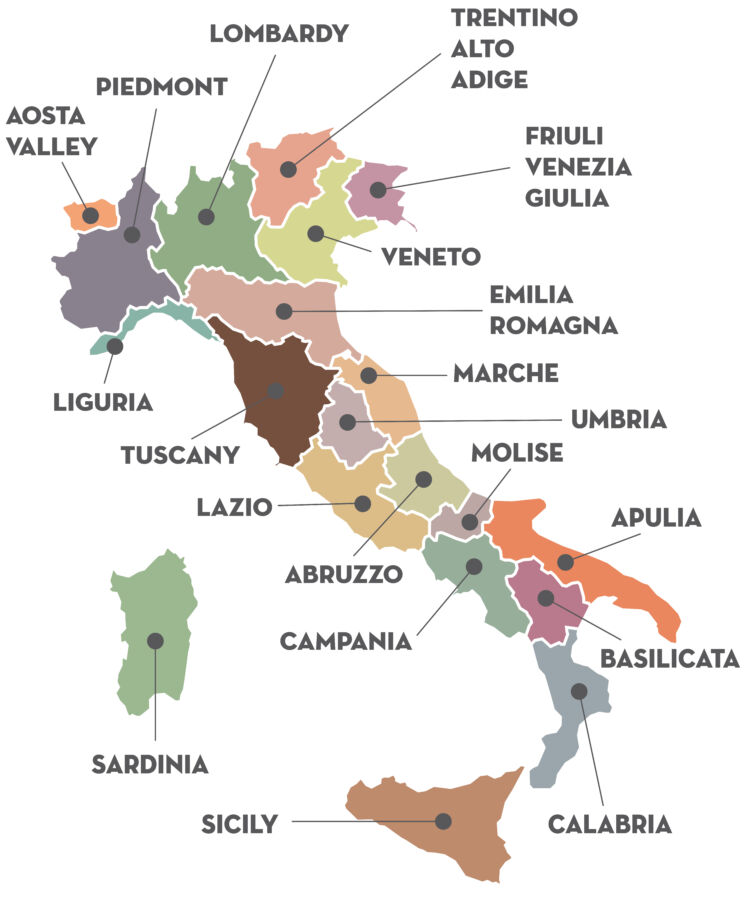 意大利葡萄酒不僅限於Chianti、Barolo、Brunello di Montalcino、Prosecco等等著名的酒款,當地數以百計的葡萄品種,從北部到南部釀造出的葡萄酒各具風格和特色,亦非常適合配搭各式美食,而且大多都物超所值。 DISCOVER ITALY 將提供一個遊走20個意大利葡萄酒產區的旅程:第一階段將集中在意大利北部,包括著名的Aosta Valley、Piedmont、Liguria、Lombardy、Trentino-Alto Adige、Veneto、Friuli-Venezia Giulia以及Emilia-Romagna,從迷人的Franciacorta氣泡酒、芬芳的Friuli白酒、優雅的Barbaresco以及酒體飽滿的Amarone紅酒,應有盡有。第二階段將向南推展,到意大利的中部和南部,包括Tuscany、Umbria、Lazio、Marche、Campania、Abruzzo、Molise、Apulia、Basilicata、Calabria、Sicily以及Sardinia。在這裡大家可以品嚐到清新宜人的Vernaccia di San Gimignano白酒,以及用Primitivo或Nero d'Avola等葡萄釀製的優質紅酒。除此之外,顧客還可以找到以Nerello Mascalese釀造、來自高海拔地區的優雅葡萄酒。除了葡萄酒外,意大利烈酒和利口酒在世界各地亦備受關注,廣為人知的種類包括Amaro、Grappa和Amaretto等等。在家中調酒無疑是現今主流熱門趨勢,使用意大利烈酒和原材料更可以輕鬆調製出多種風格的雞尾酒,例如大熱的Negroni、Spitz、Americano 等等…… 在 DISCOVER ITALY 大家將有機會了解更多關於意大利烈酒和利口酒的資訊。
Italian wine is not limited to famous wines such as Chianti, Barolo, Brunello di Montalcino, Prosecco, etc., but a wide range of local indigenous varieties from north to south, food-friendliness of the wines and quite often, great value. DISCOVER ITALY will take visitors to a journey through 20 Italian wine regions. Phase 1 will focus on the Northern Italy with renowned Aosta Valley, Piedmont, Liguria, Lombardy, Trentino-Alto Adige, Veneto, Friuli-Venezia Giulia and Emilia-Romagna. Ranging from lovely sparkling wine of Franciacorta, fragrant white wine of Friuli, elegant red wine of Barbaresco, to full bodied red wines like Amarone. Phase 2 will be moving down to Central and Southern Italy, including Tuscany, Umbria, Lazio, Marche, Campania, Abruzzo, Molise, Apulia, Basilicata, Calabria, and the island of Sicily and Sardinia. Here you will find crisp and lively white wine of Vernaccia di San Gimignano, and powerful red wine made with Primitivo or Nero d'Avola grape. You will also find elegant wine from high altitude region made with Nerello Mascalese. Apart from wine, popular Italian spirits and liqueurs such as Amaro, Grappa and Amaretto, which will also present in the store. In DISCOVER ITALY, visitors will have a chance to learn more about the authenticity and versatility of Italian spirits and liqueurs in cocktails. Choosing amazing Italian spirits and liqueurs, cocktail lovers can create a classic Italian cocktails such as Negroni, Spritz, and Americano, effortlessly at home.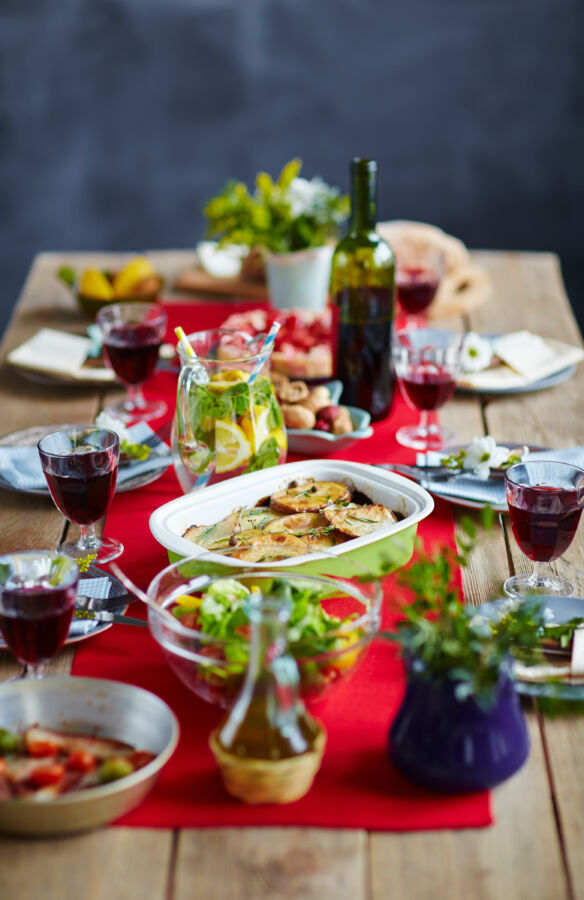 顧客可以於店内透過葡萄酒導嘗和大師導嘗班來探索上述的葡萄酒產區。活動期間,展出的300多種意大利葡萄酒和烈酒產品均可供選購,現場舉辦的葡萄酒導嘗將會讓顧客對意大利葡萄酒有更深入有趣的體驗。導師們將為參加者分享各種葡萄酒的相關知識,包括意大利各地區之間葡萄酒風格和品種的差異及其獨特的分類。如有興趣進一步了解意大利葡萄酒產區,歡迎參加逢週四及週六的大師導嘗班(6月4日除外)。大師導嘗班將以意大利產區的不同特色為主題,透過品嘗精選葡萄酒和意大利食品的配搭,讓參加者對意大利葡萄酒有更完美的享受。
Guests can discover the wines from these wine regions in store, through guided tasting and masterclasses in the Pop-up Store. During the event, over 300 Italian wine and spirits products will be available for purchase, while guided tasting led by on-site wine experts would offer a more interesting experience for the guests to learn about Italian Wine. It would educate the participants with different wine knowledge not limited to the wine style but also the differences among Italian regions and their unique classifications. For further excursions on Italian wine regions, wine-lovers are welcomed to participate in masterclasses on every Thursday and Saturday (except 4 Jun). Featuring various topics of Italian regions, the masterclasses would serve a selection of wine with several specially selected Italian food products to extend the indulgence in a complete enjoyment of Italian Wine.
DISCOVER ITALY 導嘗
DISCOVER ITALY Guided Tasting
活動期間的每逢週一至週三,駐場葡萄酒專家都會分享各個意大利產區的葡萄酒,最少品嚐4款精選意大利葡萄酒,讓參加者體驗意大利葡萄酒魅力。
Every Monday to Wednesday during the event, wine expert at the pop-up will share 4 wines from different Italian wine regions. Book and join at your ease.
費用 Fee:HK$198 / pax,包括:
• DISCOVER ITALY HK$100元購物禮券 DISCOVER ITALY HK$100 shopping coupon
DISCOVER ITALY 大師導嘗班
DISCOVER ITALY Masterclasses
活動期間的每個週四和週六,都會邀請葡萄酒專家分享各個意大利產區的葡萄酒和食物配搭。每班大師班有多達6款精選意大利葡萄酒,讓參加者體驗意大利葡萄酒魅力。每班名額只有8位。
Every Thu and Sat during the event, local wine experts will be invited to share their thoughts on the wine and food pairing from the leading Italian wine regions. 6 wines will be featured in each masterclass. Limited to only 8 seats for each class.
費用 Fee:HK$360 / pax,包括:
• DISCOVER ITALY HK$100元購物禮券 DISCOVER ITALY HK$100 shopping coupon
• city'super HK$100元購物禮券 [只限city'super會員] city'super HK$100 shopping voucher [Only for city'super members]
講者 Speakers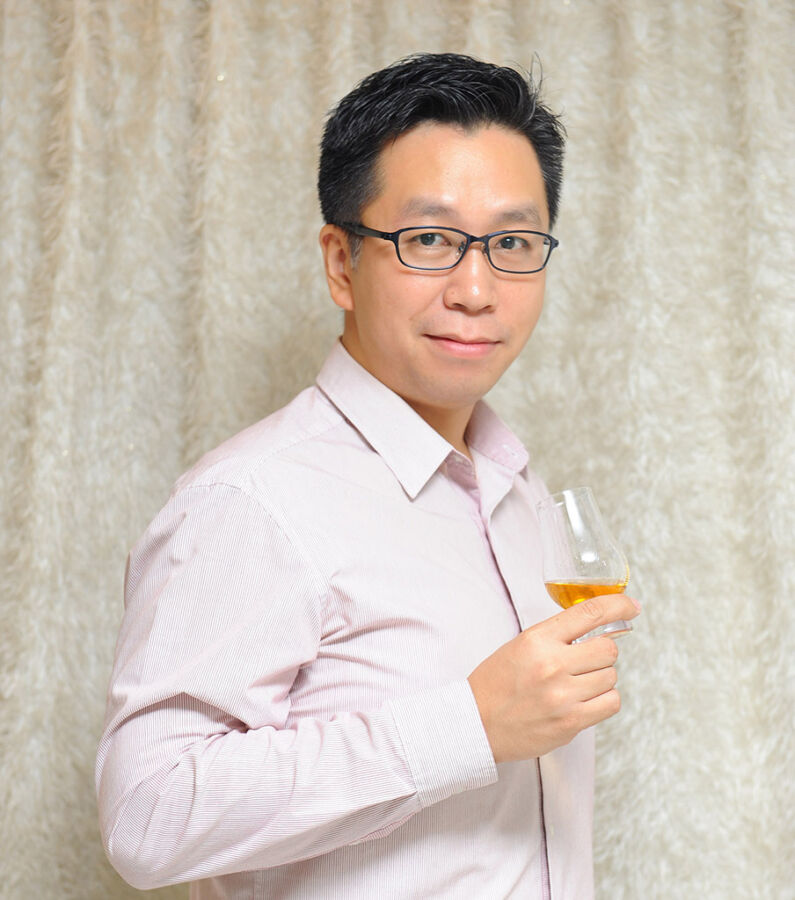 Mr. Eddie Chui
Wine & Spirits Writer
Editor of Cru Magazine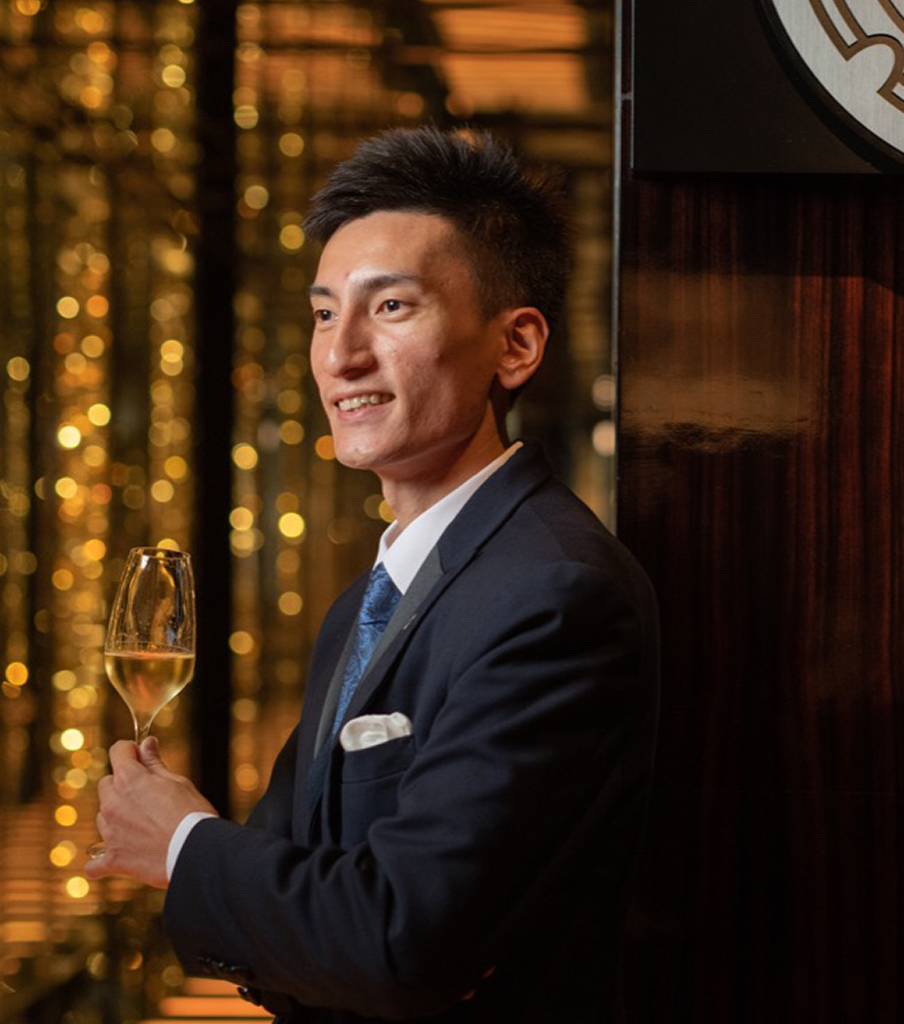 Mr. Leo Lo
ASPI Italian Wine Sommelier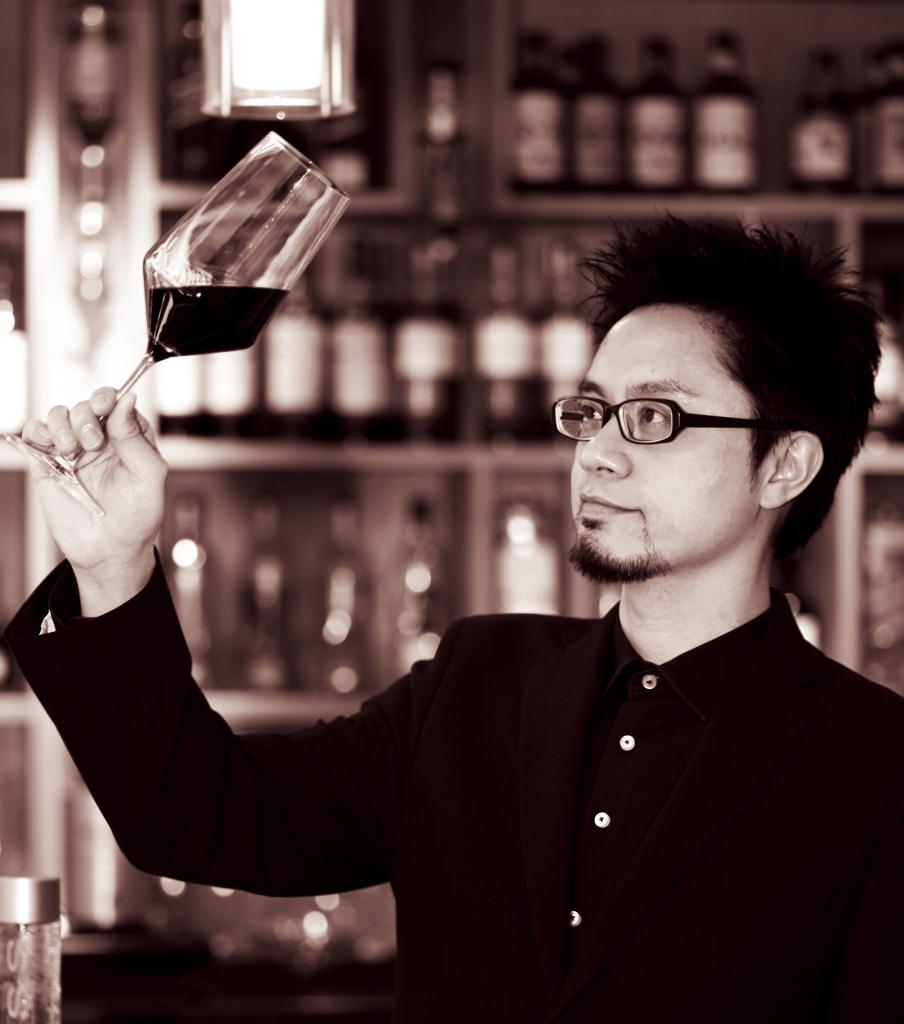 Mr. Ronny Lau
Chairman, Hong Kong Wine & Spirits Writers Association
大師班日期及詳情
Masterclass Schedule and Details
| | | | | |
| --- | --- | --- | --- | --- |
| | | | | |
| | | Iconic Wines from Italy: Barolo, Barbaresco and Brunello di Montalcino | | |
| | | Sparkling Journey around Italy | | |
| | | Great wines from the Central and Southern Italy | | |
| | | Great White Wines of Italy | | |
| | | Tuscany: All you have to know | | |
| | | | | |
| | | Upcoming star region of Sicily | | |