Celebrate Diwali at Tamarind, the hottest party venue in town with the contemporary sounds of The Zero Point on 10th November (Saturday)!  An evening filled with music, food & drinks and Diwali sparkle.
Free flow tapas from 8-11pm with 2 standard drinks. Live performances at 9pm, after-party Bollywood DJ and hangover breakfast at 2am.
**EARLY BIRD TICKETS: HK$450 on or before 2nd Nov
** Tickets after 2nd Nov: HK$550
Doors open at 8pm. Live Performances begin at 9pm (Adults Only)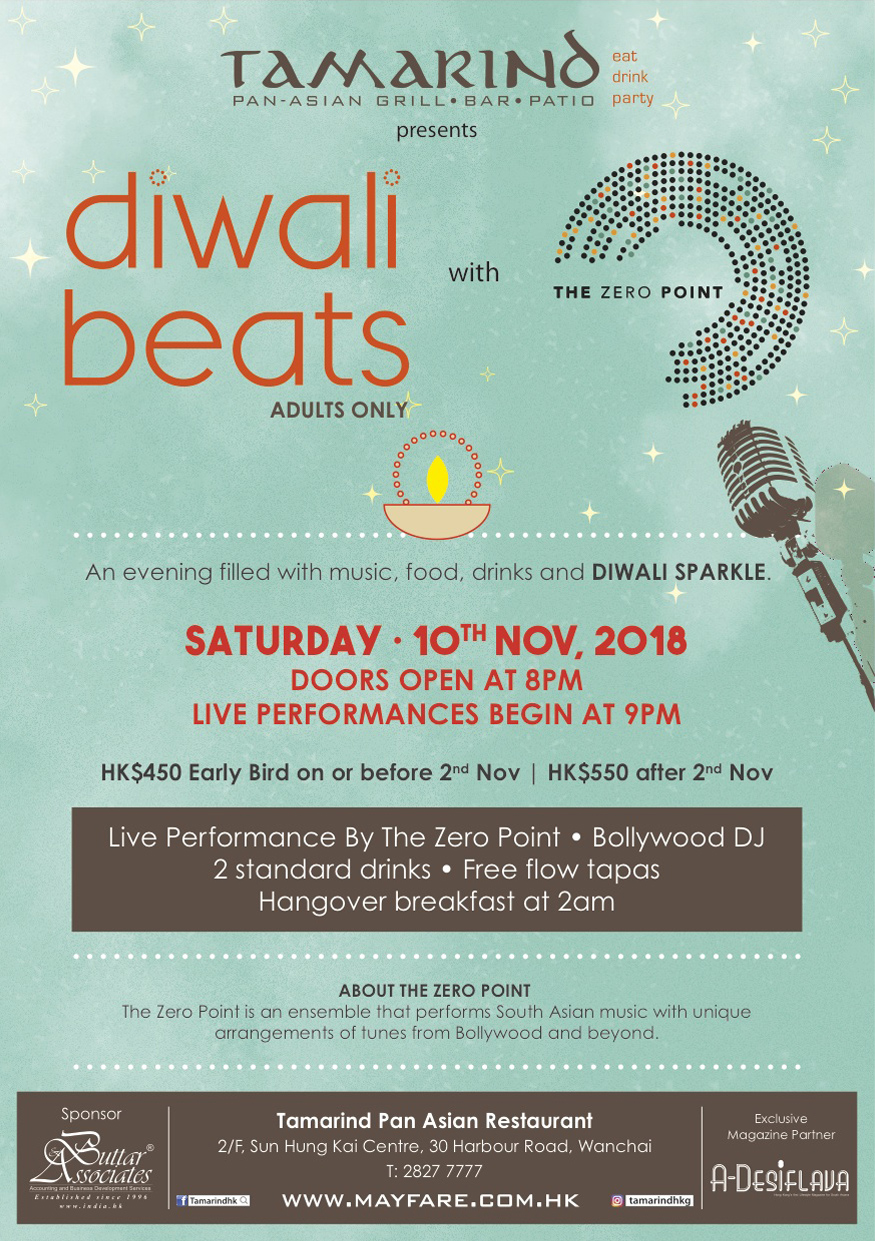 *About The Zero Point**
The Zero Point is an ensemble of musicians, singers and arrangers who have come together to explore and promote South Asian contemporary music in Hong Kong.
The group performs original arrangements of the best tunes from Bollywood and beyond, including sufi, folk, Punjabi, Hindustani classical, jazz, funk, rock, pop, R&B and soul.
Named after The Zero Point train station, a real-life crossroads between India and Pakistan, they represent a point of exchange between cultures and languages, musical genres and rhythms.