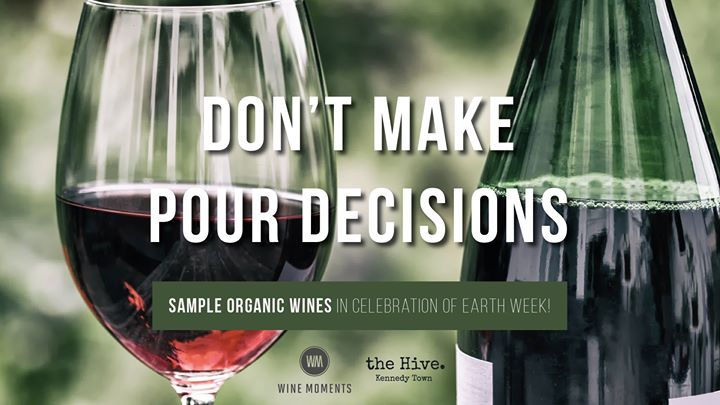 the Hive Kennedy Town is proud to bring you…
Organic Wine Tasting X Earth Week, featuring WINE MOMENTS HK!
Don't make POUR decisions! Join us on the 12th April for a chance to sample some delicious pesticide-free, organically-grown wines from WINE MOMENTS HK, in celebration of Earth Week.
Tickets are $80 for Hive members, and $120 for non-Hive members. Purchase yours today via Pelago at http://pelago.me/OrganicWineTasting, or pay at the door! Email kthosts@thehive.com.hk to RSVP.