Wine Tasting 【Full】- 14 btls Champagne Method Spar
18 October, 2019 @ 7:00 pm

-

10:30 pm

HKT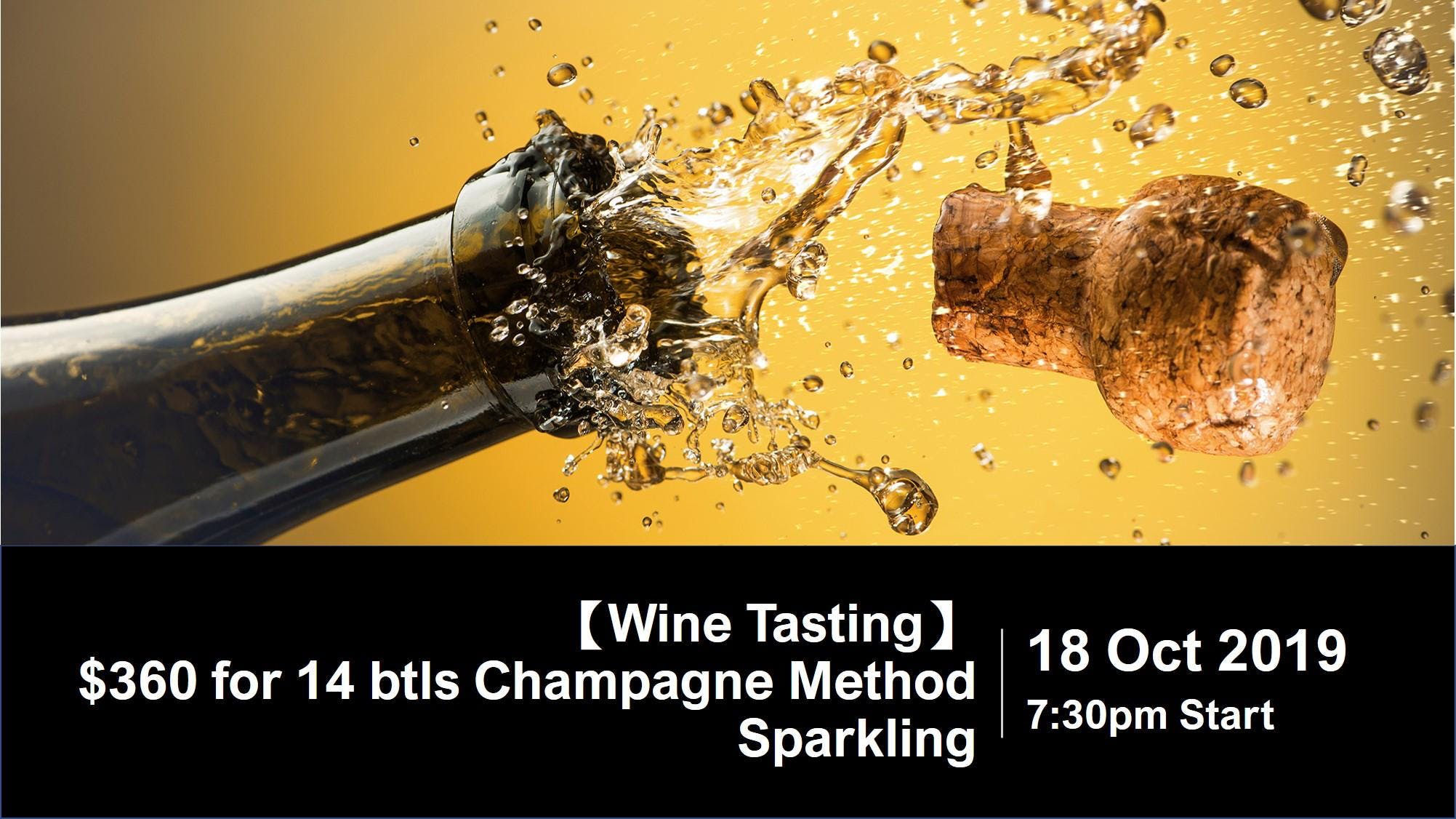 Champagne pair with Dai Pai Tongs food
【Waitlist】
【Early Bird Discount for $360@ or $680 for 2 on or before 9 Oct 2019. After 10 Oct 2019, $380@】
Last time we have Italy Sparkling, so these round why not try the Champagne method sparkling around the world? South Africa, Tasmania, USA all make very high end sparkling in Champagne method. Let see how they PK will 6 Champagne bottles. Only NV is too boring, so this round we have 2 well ageing vintage Champagnes, 2004 & 2006. The 2004 one even aging on lees for 10 years.
Furthers, after mid-autumn, we can have Dai Pai Dong take away from Tai Chung Wah Restaurant and preorder their famous roast goose. Food cost will be counted separately. Please let me know if you want to join the Champagne wine pairing with delicious Cantonese Cuisine.
Like usual, we will have 2 WSET Lv4 candidates elaborate one by one, by using WSET lv4 tasting technique.
Wine List:
Champagne
1. 2004 Beaumont des Crayères Champagne Brut Fleur de Prestige (2014 disgorge)
2. 2006 Champagne R&H Lamotte 1er Cru ( disgorge)
3. NV Paul Clouet Champagne Grand Cru Brut
4. NV Didier Chopin 1er Cru Blanc de Blancs Brut
5. NV Champagne Benoit Tassin Blanc de Noir Brut
6. NV Didier Chopin Brut Rose
Traditional method sparkling over the world
7. NV Antinori Montenisa Brut Rose, Franciacorta DOCG, Italy
8. 2017 Majella Sparkling Shiraz, Australia
9. NV Colmant Brut Chardonnay, South Africa
10. NV Codorniu Cuvee Barcelona 1872 Brut, Cava, Spain
11. NV Michelle Brut, Columbia Valley AVA, USA
12. 2016 Roche Lacour Cremant de Limoux Brut, Languedoc-Roussillon, France
13. Taltarni T series Brut, Victoria, South Australia & Tasmania, Australia
14. Codorniu Clasico Rosado, Cava, Spain
Compared bottle
15. Loghino Dante Lambrusco, Mantovano DOC, Italy
Relax~ Have Fun~ Learn Wine Knowledge~ No Selling of products~ Meet new friends~
Please, WhatsApp 6359 5499 for confirmation. You can choose to pay by PAYME TO ME DIRECTLY to SAVE the eventbrite charges. The event will be held in a private room at a Club House in Cheung Sha Wan (7 mins from MTR station by walk). By attending our event, you understand that you may be photographed and/or captured on video. You agree to allow your photo, video or film likeness to be used for any legitimate and/or marketing purpose by the event hosts, producers, sponsors, organizers, and assigns.
For newcomers, please wait at Cheung Sha Wan MTR Station Exit C at 7:15 pm.
#wine #tasting #Sparkling #Champagne #Traditional