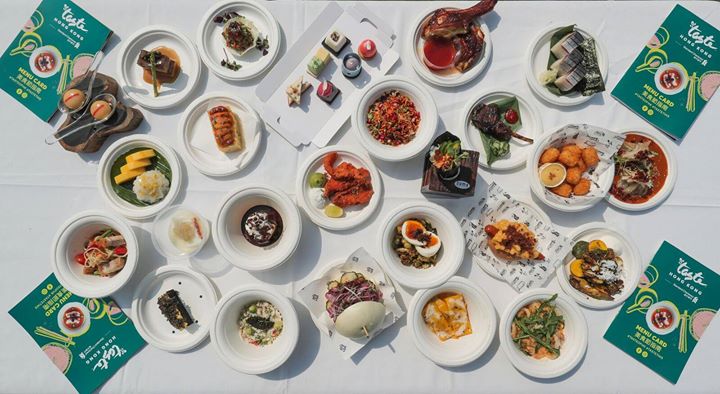 Create your dream tasting menu with one off festival exclusives and some of the most popular bites on the Hong Kong food scene. Plus hands on foodie attractions, artisan producers offering up festival exclusives in the Gourmet Market, live music setting the electric atmosphere under the city skyline and much more to explore.
Some of the restaurants that will be dishing up mouthwatering dishes at Taste of Hong Kong 2018 include:
Bo Innovation
Caprice
Duddell's
Frantzen's Kitchen
New Punjab Club
One Harbour Road
Pici
and many more… Check out tasteofhongkong.com to find the full line up of the latest, greatest and hottest restaurants.
—————————-
Taste美食節2018繼續為你網羅本地一眾人氣食府美食。今年有七成半餐廳將會首度登場,為你送上源源不絕的美食驚喜;多家人氣滿分的知名食府亦載譽歸來,繼續為你炮製多款招牌名菜。場內提供逾60款美食選擇,讓你可一次過品嚐各款美食節獨家菜式及本地人氣美食。擔心吃得太飽來不及消化?場內除會舉行多項特色活動,更設有雲集多家手工食品製造商的Gourmet Market,讓你可盡情選購各款美食節獨家手工美食飲品。現場更會安排音樂表演,讓你在動人氣氛下一邊欣賞海濱美景,一邊品嚐精緻美食。