Riesling Weeks Hong Kong 2023 presents: Vinothek Berlin Pop Up Store
1 June

-

23 June

Free – HK$300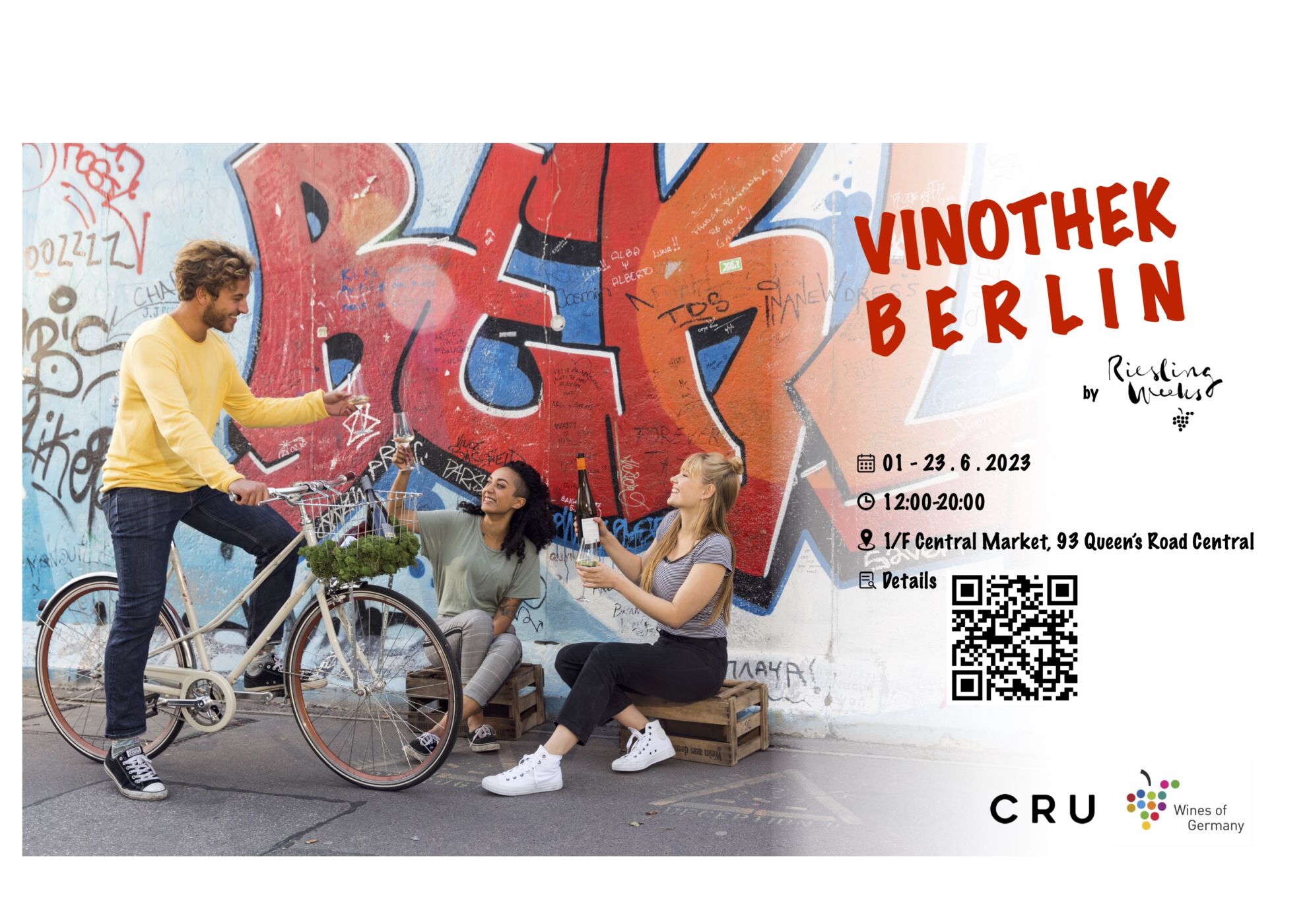 Riesling Weeks Hong Kong 2023 Presents:
Vinothek Berlin Pop Up
Vinothek Berlin, the first German wine experience pop-up store, debuted in 2021 with great fanfare. As part of Riesling Weeks Hong Kong that celebrates German wine, Vinothek Berlin is returning this year in June with more exciting German wine, delicacies, seasonal produce, culture and experience!
首間德國葡萄酒體驗館於2021年登香港,為城中熱話。為慶祝年度 Riesling Weeks,Vinothek Berlin 今年六月重回,以繽紛色彩的柏林街頭藝術作主題,並帶來更多德國葡萄酒、地道及時令食品,潮流文化和體驗!
日期 Date:                         01-23 June 2023
地址 Address:                    Shop 123, 1/F Central Market, 93 Queen's Road Central, Central, Hong Kong
營業時間 Opening Hours: 12:00pm - 8:00pm (Monday - Sunday)
入場 Admission:                免費 Free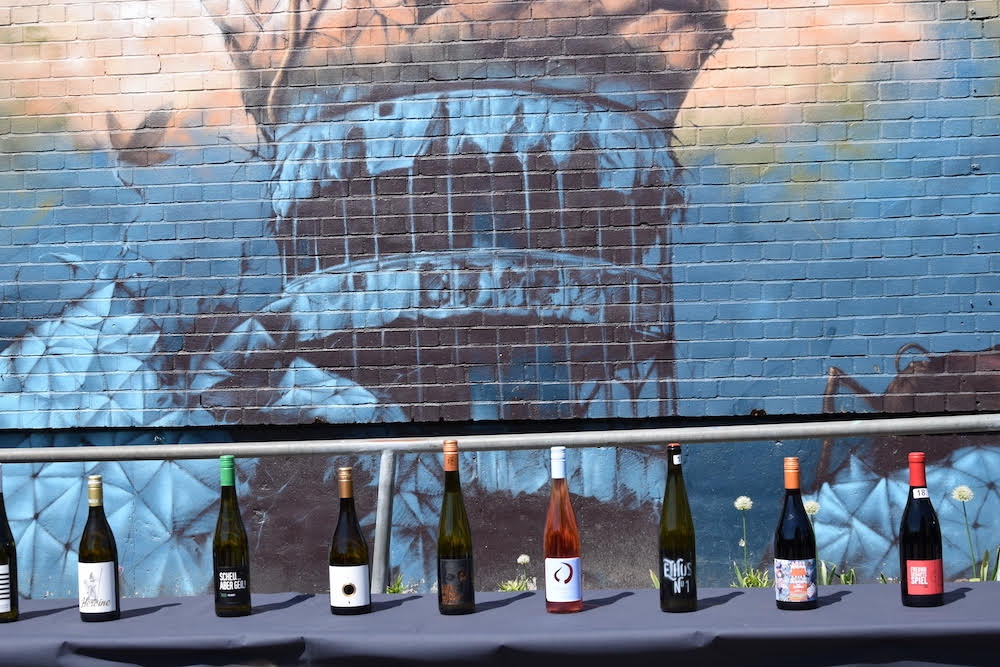 Explore over 100 German wine, typical German beverages and snacks, lifestyle products at Vinothek Berlin
Vinothek Berlin features some 100 wine including German signature Riesling that ranges from sparkling, dry to half dry and sweet wine; Pinot Trio (Pinot Blanc, Pinot Gris, Pinot Noir), German varieties Silvaner, Gewürztraminer, Lemberger as well as international varieties Chardonnay and Sauvignon Blanc. In addition to wine, there are also hand-crafted gin, German soft drink and Riesling juice. Edibles include German pate, bread and typical snacks. Zwiesel wine glasses and wine infused soap gift sets are just some of the lifestyle products on offer.
Please visit us with friends to enjoy this unique German cultural experience.
過百款德國美酒、滋味德國飲品和美食、 時尚用品
今年Vinothek Berlin有近100款德國美酒,包括德國最標誌的Riesling,有起泡酒、乾身、微甜及甜酒,Pinot 三寶 (Pinot Blanc、Pinot Gris及Pinot Noir);Silvaner、Gewürztraminer、Lemberger等多個葡萄、更有國際級的Chardonnay和Sauvignon Blanc。除葡萄酒外、亦有德國手工Gin,地道汽水及 Riesling 果汁,美食包括德國肉醬、特色麵包及小食。還有 Zwiesel 酒杯、精美葡萄酒肥皂等各式生活用品。
請約同朋友親臨 Vinothek Berlin 感受獨特的德國文化體驗。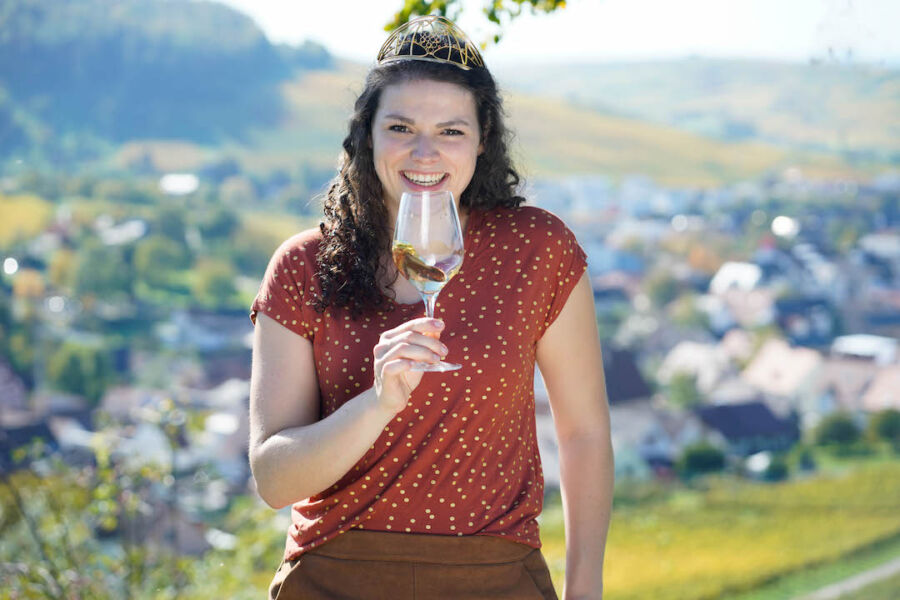 German Wine Queen in town!
German Wine Queens and Princesses are global ambassadors of German wine. Each year, the thirteen Germany wine regions elect their own regional wine queens, who will then compete for the title 'German Wine Queen' and 'German Wine Princess' the following year. This year, the 74th German Wine Queen is Katrin Lang from Baden.
德國葡萄酒皇后及公主是德國葡萄酒的全球親善大使。德國的13個葡萄酒產區每年均挑選葡萄酒產區皇后,當他們卸任後,這13位產區皇后便會角逐德國葡萄酒皇后及公主名銜,代表德國到世界各地推廣葡萄酒。今年第74屆德國葡萄酒皇后是來自 Baden 的 Katrin Lang。
Follow the Masters!
If you want to learn more about German Wines, we have all the masters who will show you the best of German wines, not only Rieslings but many more! Each session will have 4-6 wines to taste!
想了解更多關於德國酒的知識,可參加由德國酒專家帶領的大師班,不只有Riesling,還有其他精彩酒款。每場大師班均可品嘗4-6款不同德國葡萄酒。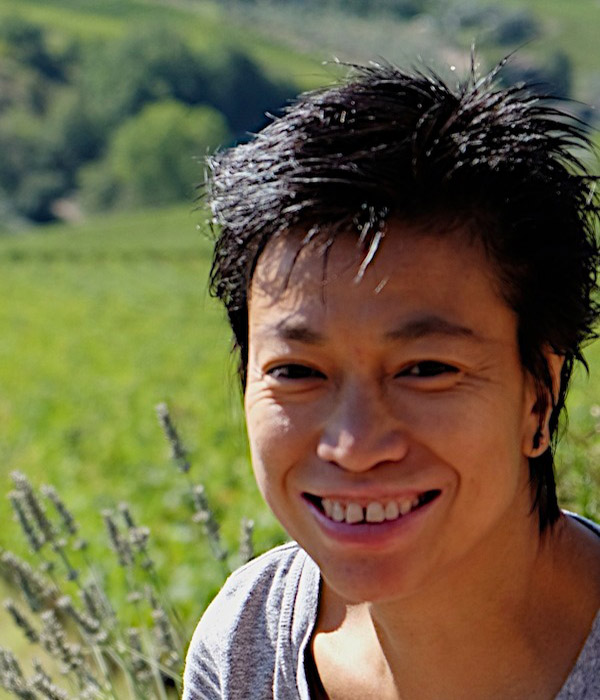 Katrin Lang, German Wine Queen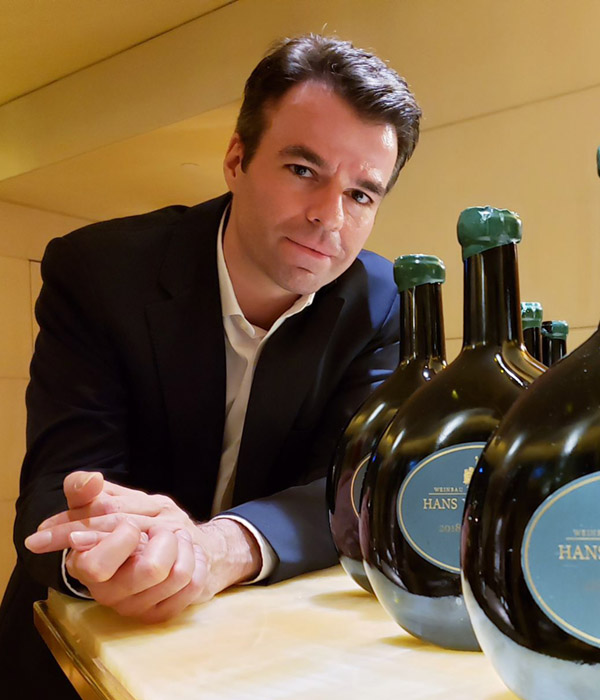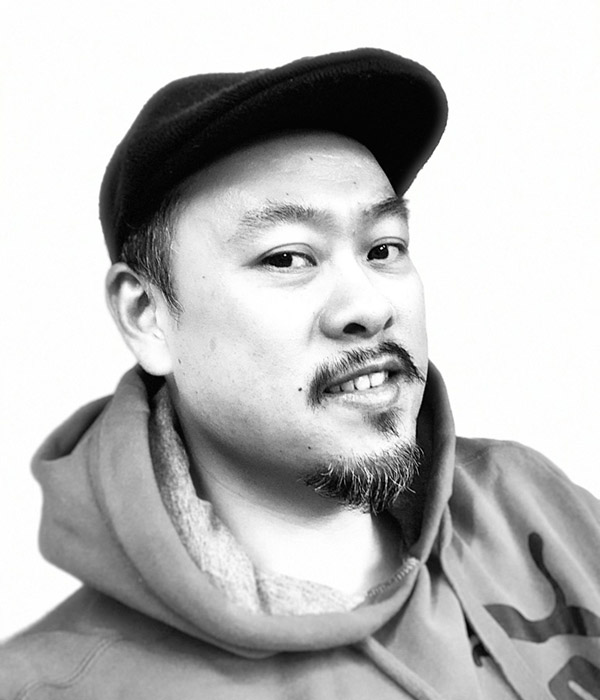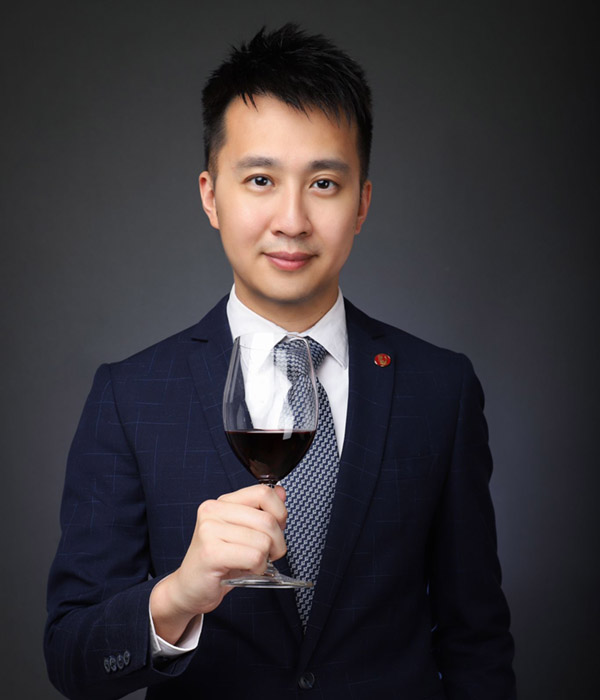 German wine guided tasting: Schedule and Details:
德國美酒導嘗:時間表及詳情:
| | | | | |
| --- | --- | --- | --- | --- |
| | | | | |
| | | Grosses Gewächs Grand Cru Dry Riesling | | |
| | | Savour Aged Riesling (1982-2012) | | |
| | | The Many Faces of Riesling | | |
| | | The Many Faces of Riesling | Katrin Lang, German Wine Queen | |
| | | Beyond Riesling - German Hidden White Gems | Katrin Lang, German Wine Queen | |
| | | German Pinot Trio - Blanc, Gris and Noir, including 3 Grand Cru Pinots | | |
| | | In Search of Great Riesling Terroirs - Dry Riesling from different wine regions | | |
| | | In Search of Great Riesling Terroirs – Discover the difference of dry Rieslings from various soil types and winegrowing regions | | |
| | | Discover the purity Pfalz VDP | | |
| | | Sekt - German bubblies spanning 40 years (1984-2021) | | |
| | | In Search of Great Riesling Terroirs - Dry Riesling from different wine regions | | |
| | | The Many Faces of Riesling | | |
| | | Rising Red Stars - Spätburgunder and Lemberger GG | | |