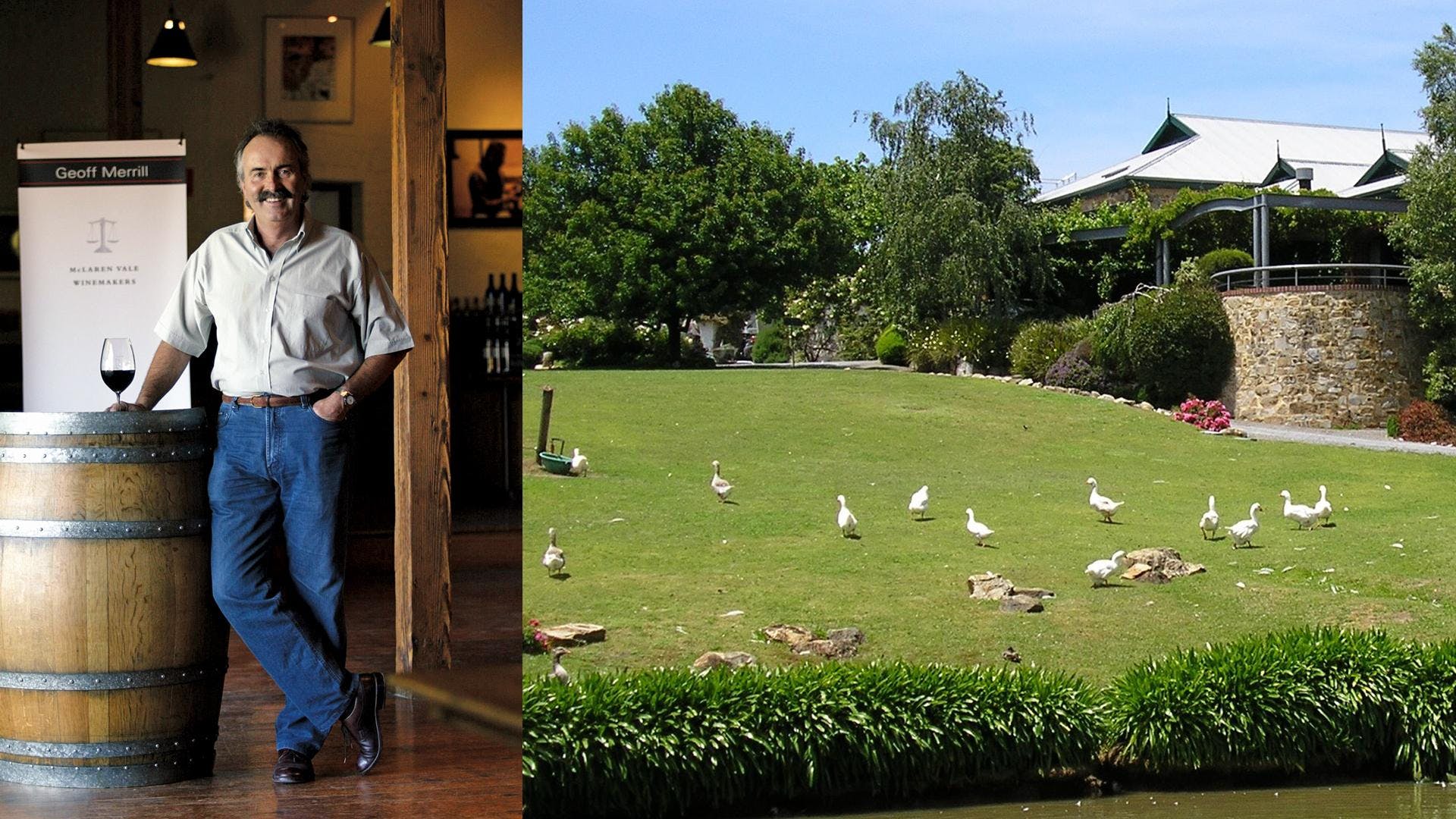 Winemaker's Dinner: GEOFF MERRILL, McLaren Vale, Australia On Tuesday 12 September 2017 at 7.00pm, Le Bistro Winebeast is having an Australian Wine Tasting Dinner hosted by winemaker Geoff Merrill with 4 Glasses (6cl each) at $458 + 10%.
Reception 7.00pm to 7.30pm / Foothills Sauvignon Blanc 2013
Frapas / Bush Vine Grenache Rosé 2016
Starter / Reserve Chardonnay 2014
Main Course / Pimpala Vineyard Cabernet Merlot 2007
Dessert / Reserve Shiraz 2009
MORE ABOUT THE WINEMAKER: Geoff's winemaking philosophy is to make wine that allows regional, varietal and vintage expression, without excessive winemaker intervention. Great wine is a matter of balance and their passion for subtle, elegant and harmonious flavours in wine, is well respected. Geoff believes that maturation, both in oak barrel and in bottle, in their cellars prior to release, plays an important role in achieving this aim.